Learn and thrive in your startup
Learn the right skills required to thrive in a startup from the best facilitators with live classes, pre recorded videos, assessments and projects.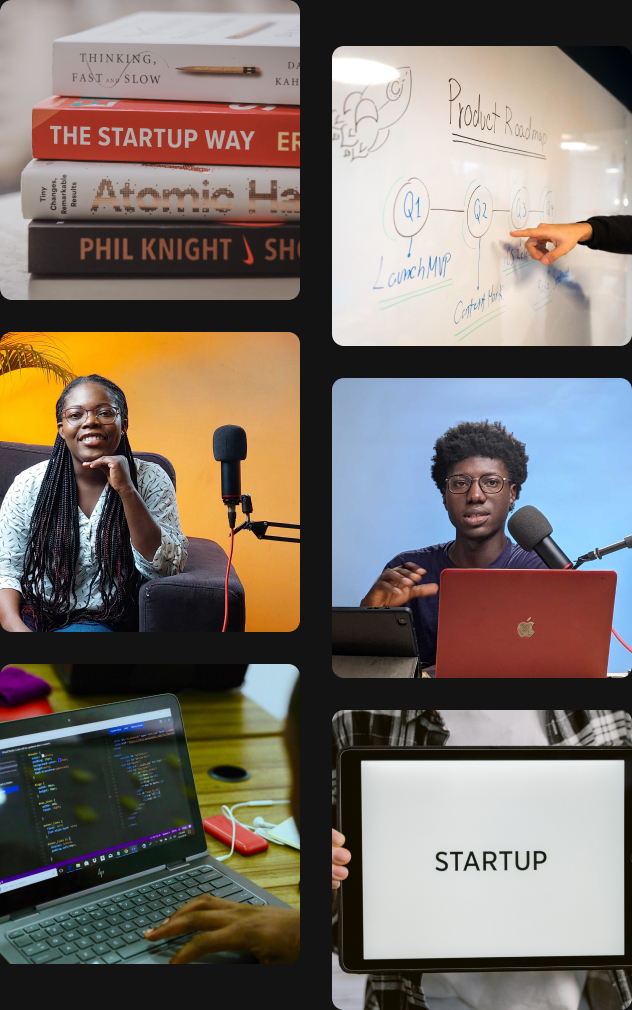 All Courses
Ongoing
Product
Software engineering
Legal
Sales
Technology for Product managers
This course was developed to help product managers understan...
Becoming a Digital Product Manager
Learn the a-z of being a digital product manager
Becoming a Mid-Level from a Junior Engin...
In this course, you will have a deeper understanding of the ...
SQL certification
Learn how to write performant SQL queries. For product manag...
Complete course on Docker and Deploying ...
A complete course on docker and deployment to AWS. Learn abo...
Performance, Monitoring and Logging for ...
Learn how to setup monitoring and logging using tools such a...
Awesome perks you get as a student of
Demi Startup Academy
Track your progress
Learning a new discipline can be a long, daunting process. We make it easy for you to keep track of your progress.
Watch any time
Pay for a course to get instant access and start learning whenever works for you.
A dedicated community
Join thousands of students from around the world, all dedicated to improving their skills.
Quiz & Assessments
Take your learning further with our student friendly assesments that help facilitate learning.
Interactive live classes
Take classes on the go with our interactive live class that aids easy feedback between students and facilitators.
Seasoned Facilitators
Designed and facilitated by teaching experts, the quality of our courses is what sets us apart.
Articles
Check out some of our articles
---
Subscribe to receive updates on new articles for free
---